Welcome to Soulard!
BSB Development Company is proud to have been a force in the revitalization of Soulard over the years, and we appreciate the diversity of the place we call home. Here is some basic information you may find helpful and interesting.
Upcoming Events
December 2019 Events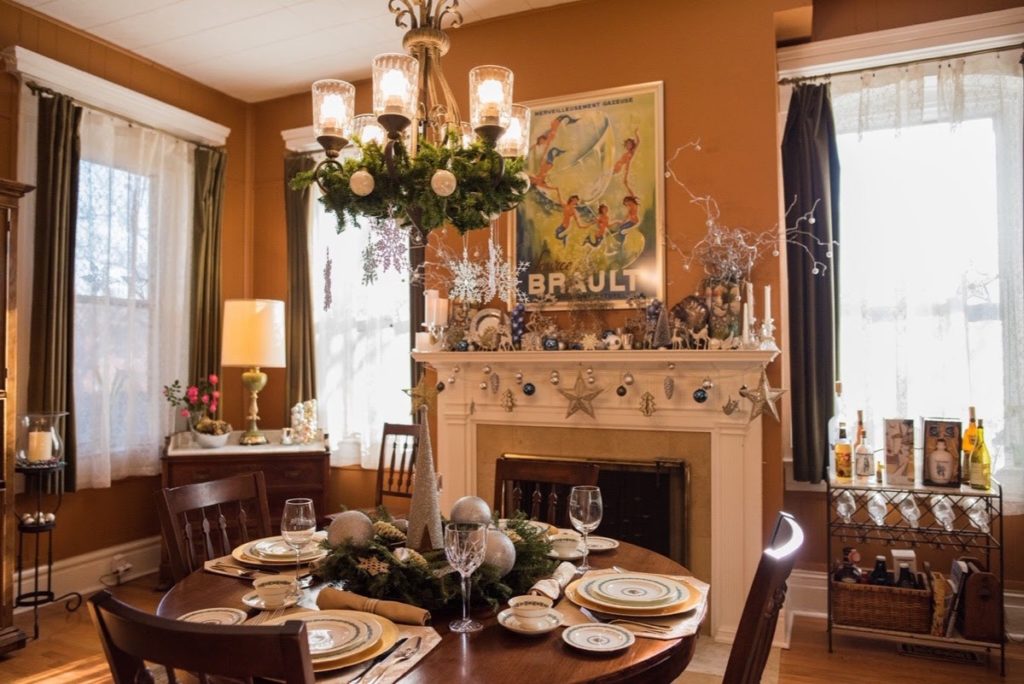 2019 Soulard Holiday Parlour Tour

Soulard Holiday Parlour Tour planning is underway (save the date: Dec 7-8)! The committee is currently talking with residents – both owners and renters – about homes to feature for 2019.

If you're interested learning more about participating in Parlour Tour, our biggest neighborhood fundraiser, please contact parlourtour@soulard.org
Let it Snow Painting at Jingle Bar
Date And Time
Thu, 5 December 2019
7:00 PM – 10:00 PM CST
Mad Art Gallery
2727 South 12th Street
St. Louis, MO 63118
$35
Paint and Sip Party at Jingle Bar with local artist, Brittany Halaska.
About this Event
Come experience a relaxing evening with Art, cocktails, and friends!
Brittany Halaska, Artist and Owner of Painting on the Rocks will provide everything you need and lead you, step by step, through a beautiful, 16×20″, acrylic painting you can enjoy forever! They make great gifts too!
Cost is $35 per person! Seating is limited. Please purchase your ticket to reserve your spot.
I cannot wait to paint with you! Get ready for a fun night of friendship, creativity, and LOTS of laughter!
Santa Comes to Soulard


Friday, December 13, 2019 at 5:00 PM – 8:00 PM CST Soulard Station 1911 S 12th St, St. Louis 63104 Details Let's gather around the Christmas tree at the beautiful Soulard Station as we welcome Santa Claus back to Soulard for the holiday season. Santa will arrive around 6:30pm and listen to the little ones' holiday hopes as everyone enjoys festive fun with cookies, music and adult cheer. Ho, Ho, Ho!

Family-friendly! More info: respromo@soulard.org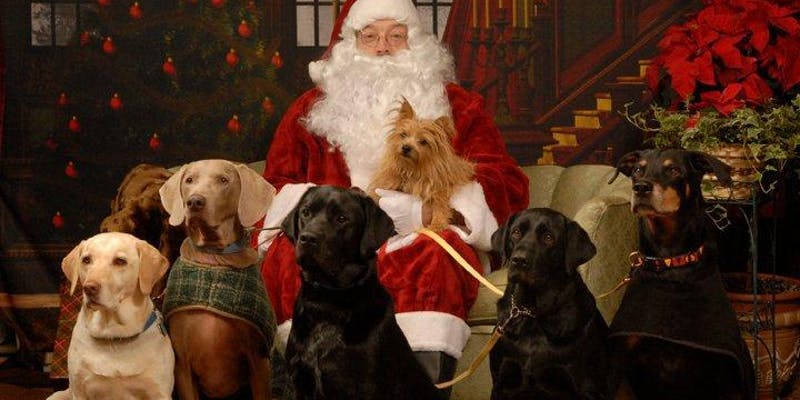 Pet Pictures With Santa
Date And Time
Sat, December 14, 2019
12:00 PM – 4:00 PM CST
The Doghaus Soulard
1800 South 10th Street
St. Louis, MO 63104
$15
Description
SANTA IS COMING!

Bring your dog(s) for photos with Santa.

Santa will be here:

Saturday December 14th
12pm-4pm

There will be a photographer on site taking pictures that will be available to everyone so you can make your own Christmas cards.
Pictures will be digital & available within 48 hours of the event.

The tick
The ticket price includes one Tito's cocktail & your photograph with Santa.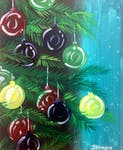 Christmas Tree Painting at Jingle Bar
Wednesday, 18 December 2019 from 19:00 to 22:00 (CST)
Mad Art Gallery
2727 South 12th Street
St. Louis, MO 63118
$35.00
Event Details
Paint and Sip Party at Jingle Bar with local artist, Brittany Halaska.
Do you have questions about Christmas Tree Painting at Jingle Bar? Contact Painting on the Rocks, LLC
How to plan for your party:
1. Book your date and time
2. Pick a painting from the gallery album OR let me know if there is something special you have in mind and I will create a unique painting just for you and your guests!
3. Invite your guests!!!! (Up to 20)
4. Day of party prepare your space. All you need to do is provide space to work, food and drink. I bring everything else you need!
5. Day of party I arrive an hour early to set up.
6. Plan to paint for about 2.5-3 hours, depending on the painting
7. All you have to do is sit back, relax, enjoy your masterpieces and your beverages of choice and I do all the clean up!

It's $35 per person, I provide all of the supplies and bring a bottle of wine as a thank you for hosting! I am equipped for a maximum of 21 people, but if you have at least 5 guests, your painting is FREE! (May not be combined with other discounts)

We can also do a couples night. We will each create our own piece but they will go together. If you have 5 couples, you and your significant other will be FREE!


Call or email me to book a home party!


314.620.4302
Paintingontherocks.bhalaska@gmail.com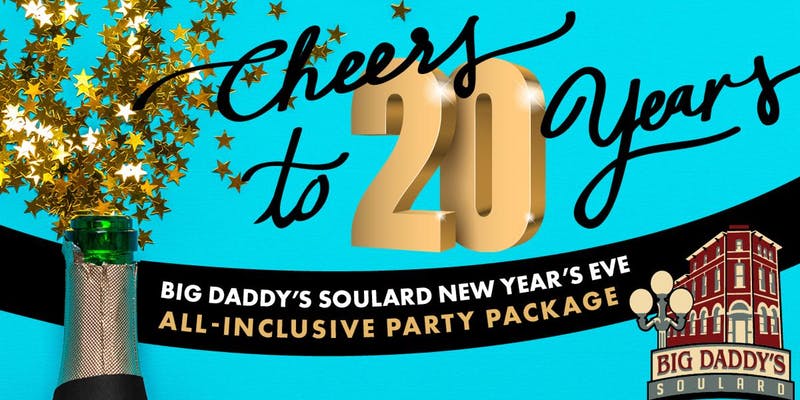 Date And Time
Tue, Dec 31, 2019, 6:00 PM –
Wed, Jan 1, 2020, 12:30 AM CST
$20
Description
Cheers to 20 Years!!!
All Inclusive Party Package
Big Daddy's New Years Eve All Inclusive Party. All Premium Drinks, Beers, 4 Course Buffet, Champagne Toast at Midnight, DJ from 6 – 12;30, Limited Number of All Inclusive Tickets Sold! So Buy Today Before They are Gone!
$50 Premium Ticket
Couples Package for $90
Double Event Package $100 -New Years Eve and VIP Fireball Mardi Gras Package-
What the Premium Party Package Includes:
-Package includes all Premium Spirit's, all Draft and Bottle Beers, All Red Bull Cocktails and Select Premium Wine's. (*shots not included but discounted)
-Package good for 6 1/2 hours starting at 6:00pm and ending at 12:30am
-Big Daddy's 4 Course Food Buffet from 7pm-9pm
-Champagne Toast at Midnight
-Large Main Bar area, Spacious Upstairs Bar area, & covered and heated patio area with another bar and more table seating.
-New this Year-
VIP Table Reservations for large and small groups. Buy your tables for your group and save!
No Refunds, All Sales are final.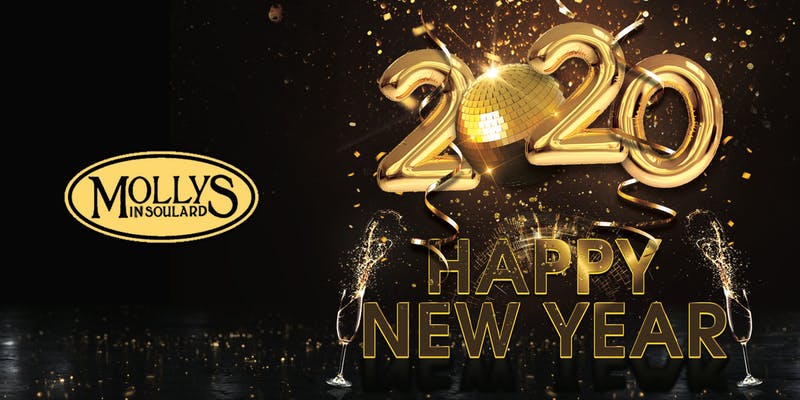 Date And Time
Sat, January 11, 2020
2:00 PM – 8:00 PM CST
Description
Get ready to party! Molly's In Soulard has one of the THE BEST New Years Eve parties in STL. We've got:
7 open bars,
Two balloon drops,
Champagne toasts
VIP buffets
VIP tables and cabanas

Enjoy New Year's Eve on St. Louis' largest covered patio, enclosed with heaters and access to 7 full bars. We have a brand new light show so this year will be better than ever. Sold out ten years and counting, so get your tickets now!

General Admission – $75 (9 p.m. – Close)
Open bar – mixed drinks, beer, wine (shots extra)
Complimentary champagne toast at midnight

VIP Pre-Party – $95 (7-Close)
Early entry – two additional hours of open bar (shots extra) from 7-9pm
All-you-can-eat buffet (Gourmet heavy appetizers)
Complimentary champagne toast at midnight
We also have group packages –
*VIP Tables: Starting at $625.00 for 5 guests (and up to 12 guests),
Get table service and,
Two (2) bottles of premium liquors* with mixers
Table service
Access to the VIP pre-party.
Express admission for you and your guests
Premium open bar,
Complimentary champagne for midnight toast.
Each additional guest is $125 and we can accommodate tables for up to 12 people. Have 8 guests? 3 bottles of your choice are included. Have 12 guests? 4 bottles are included. Please contact us directly at 314-241-6200 x 3 or addi@mollysinsoulard.com to inquire about available tables.
*VIP Cabanas: $1500
Our Cabanas are legendary and they seat up to 12. They include:
Four (4) bottles of premium liquors* with mixers
Party favors
A bottle of Chandon Sparkling for a midnight toast
Access to the VIP pre-party and buffet plus
Some of the best seats in the house
There are only five (5) cabanas available.
For group packages, please contact us directly at 314-241-6200 x 3 or email addi@mollysinsoulard.com.
Tickets are non-refundable and must be presented at the door on New Year's Eve for admittance.
Shots are not included in the open bar, but are steeply discounted
Don't forget about our famous New Years Day hangover brunch. Bring your NYE ticket stub the next morning for and get a free mimosa!
Want your own party bus? Our 22 passenger limo bus is available for the night. Take you and your friends on the town for your own NYE Party. Email events@mollysinsoulard.com to reserve it and work out the details.
MUST BE 21 TO ATTEND
January 2020 Events

12TH NIGHT
January 6th
Doors open at 5:00 pm, petitioning begins at 5:15 pm and the procession starts at 6:40
Bud Light Party Centre in Soulard Market Park
Free Event!
There will be a cash bar open to the public in the Bud Light Party Centre
Each year, the 12th night after Christmas marks the beginning of the Mardi Gras season. The night kicks off with our Board of Directors converging in a cozy corner of Soulard to decide whether to order the commencement of Mardi Gras, while local leaders, politicians and krewes petition with their best performances and bribes of liquid refreshment.
The board votes after a heated and often raucous debate, and then makes the official proclamation that we will have yet another Mardi Gras season in Soulard. So far throughout the decades that we've hosted Mardi Gras, the board has voted unanimously in favor of Mardi Gras, luckily for us.
After that, our collection of party pros and dignitaries marches throughout the Soulard neighborhood, crowning that year's Mardi Gras Rex and then christening and raising the Mardi Gras flag to fly proudly over the Soulard neighborhood throughout the Mardi Gras season. 

FAMILY WINTER CARNIVAL
Saturday, January 11
Time: 12:00 pm – 4:00 pm
Tent activities end at 3 pm. Children's parade starts at 3 pm.
Soulard Market Park – at 9th St. and Lafayette Ave.
Admission: Free
This is a free, family-friendly event thrown in conjunction with some help from the community and St. Louis' first responders. There's something for everyone of all ages, with bounce houses, story time, fire trucks, police vehicles and lots of new furry friends to pet and feed. Local artists and musicians will provide interactive opportunities for the kids in attendance, and the whole family can pick out festive crowns, masquerade masks and face paint to get into the Mardi Gras spirit!
This is an alcohol-free event, and in order to maintain family-friendly vibe, alcohol of any kind will not be allowed in the tent.
Email olivia@mardigrasinc.com to inquire about booth availability and how you can participate.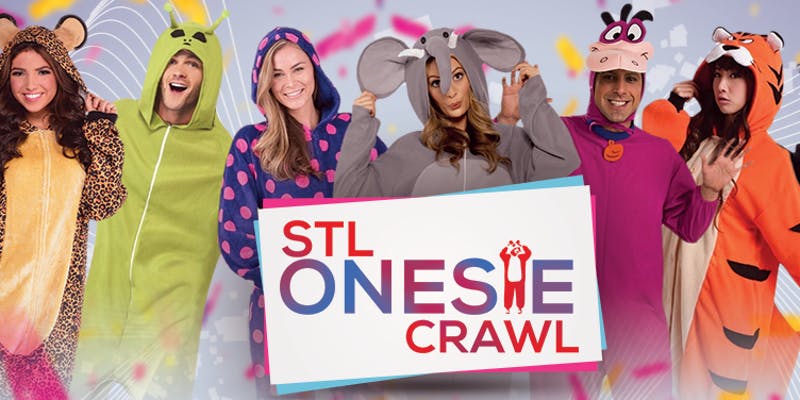 Date And Time
Sat, January 11, 2020
2:00 PM – 8:00 PM CST
About this Event
The STL Onsie Crawl is taking place again in Historic Soulard on Saturday, January 11th and you are invited. Get ready for a ridiculously comfortable crawl in Soulard. Unleash your favorite party animal, and throw on your favorite onesie for some pub crawl fun. Join hundreds of onesie-clad crawlers and snap some pics with our roaming photographers. We've set up exclusive specials and surprises at all our favorite venues, and we'll be crawling in style! The last 2 years sold out, so don't wait to get your tickets.
Tickets Include:
Incredible cocktail and beer specials at every stop on the crawl.
Express entry and no cover at 12+ stops
Hundreds of crawlers staying warm, looking comfy, and having a blast.
Exclusive custom crawl items
Prizes for best onesies in 8 different categories.
Walking Photographers.
Contests and games led by the Party MC
Donation to an amazing charity.
Participating Bars:
Social House Soulard
Molly's
D's Place
Big Daddy's
Duke's
Great Grizzly Bear
Henry's
Four Strings
DB's
International Tap House Soulard
Llywelyn's Pub
More bars to be added soon
***Check-in will be from 2:00-5:00pm at Social Hose Soulard directly next to the Soulard Market**
Portion of all profits will benefit Alec Ingram's Fight With Cancer and Kids Rock Cancer
Please Note: Participating bars and specials are subject to change at the sole discretion of the bars and/or promoter.
Ticket prices will increase as the date gets closer – Limited number of tickets are available to ensure bars won't be over crowded. Online ticket sales will end the day before the event, day-of tickets will be available based on availabilty and sole at the check-in location.
For questions, please email info@stlonesiecrawl.com
Must be 21+ to participate. Don't drink and drive, arrange a designated driver, take public transportation or call a cab/uber.
Onesie Bar Crawl FAQ's
Do we have to wear a Onesie to participate in the bar crawl?
No. A Onesie is not required but we do encourage dressing up to enhance the experience, pajamas, snuggies, slippers and robes, all welcome.
Can I join the bar crawl at any time?
Unfortunately, guest check-in and bar crawl lanyards will only be handed out from 2:00 to 5:00pm. You can have a friend check-in for you if arriving after 5pm.
If for any reason I can't make it to the event, can I get a refund?
No. All sales are final, this is a rain, snow or shine event; you can however transfer your ticket to another person.

SNOWMAN SOFTBALL TOURNAMENT
Saturday, January 18 and Sunday, January 19
First Pitch: 7:30 am
Wilmore Park
Entry Fee for Teams: $200
No cost for fans to watch the games
In the ultimate test for the region's elite softball players, over 90 teams square off both against each other and the wintery elements at the Snowman Softball Tournament. The coed division plays on Saturday, January 18, then the next day, Sunday, January 19, the men's division plays.
The games use standard ASA rules and take place rain, snow or shine. Hoghead's provides hot food and adult beverages, and on both days teams can also compete for the highly esteemed and hotly contested Bud Light Beer Drinking Trophy, awarded to the team that purchases the most beer.
Proceeds from the tournament go to the Police Athletic League, a not-for-profit organization that provides positive character building and after-school athletics for at-risk youth with the motto, "We fill playgrounds, not prisons!" To register, call 314-771-5110 or download the application below and send it via email to olivia@mardigrasinc.com.
Application: Snowman Softball Tournament Registration