Welcome to Soulard!
BSB Development Company is proud to have been a force in the revitalization of Soulard over the years, and we appreciate the diversity of the place we call home. Here is some basic information you may find helpful and interesting.
Upcoming Events
October 2019 Events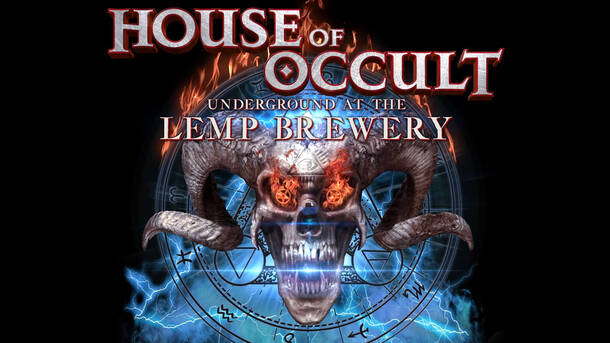 Lemp Haunted House: All-New Haunted House Deep Underground
3500 Lemp Avenue
St. Louis, MO 63104
House of Occult is an all-new haunted house at Lemp Brewery. Prepare to go deep underground where no one can hear you scream! Once inside St Louis' only all-new haunted house, you will become lost, confused and hunted by demons. This all-new house is longer than ever before. An ancient St. Louis occult performed rituals deep underground out of the sight of the public. Are you brave enough to learn what this occult discovered underground? Prepare to discover real terror inside The House of Occult at Lemp Brewery. Your ticket includes a speed pass, which puts you at the front of the outdoor line.
Event Website
https://www.lemphauntedhouse.com
Additional fees may apply. For events with a discounted price, no coupon or promo code is necessary to purchase tickets.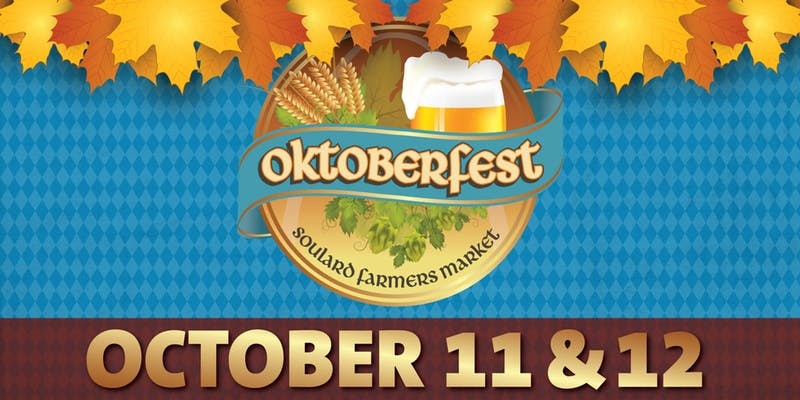 Oktoberfest at Soulard Market – 2019 VIP Bier Hall Tent
Oktoberfest returns to Soulard Market Park on Friday, October 11 and Saturday, October 12! Celebrate the German heritage of both Soulard and Saint Louis through two days of food, drink, live music and entertainment.

Oktoberfest 2019 will feature an open-air plaza, wine garden, seven bands (including Grammy award-winning Brave Combo), axe throwing activities, stein holding competitions, and the return of OkTUBAfest (with St. Louis Low Brass Collective).
The event is free and open to the public.
Want to enhance your Oktoberfest experience? VIP tickets to the Bier Hall Tent are available for $20 per person.
Your $20 Bier Hall ticket includes:
access to Bier Hall Tent featuring exclusive entertainment and full in/out priveleges
an official One Liter Soulard Oktoberfest stein —a $10 value!
premium beer selection available for purchase
premium food menu available for purchase
dedicated premium restrooms
great entertainment from tent-exclusive bands, including Grammy Award winners Brave Combo

Hours are:
Friday, October 11 • 4:00 p.m. – 11:00 p.m.
Saturday, October 12 • 11:00 a.m. – 10:00 p.m.
CHECK OUT THE COMPLETE LIST OF MUSIC & EVENTS HERE!
Your $20 Bier Hall Tent ticket does NOT include alcohol. You must be 21+ to enter the Bierhall. Choose a Friday ticket or Saturday ticket at checkout. $20 Bier Hall tickets are only good for the single date of your choosing (not both days of the event). Prost!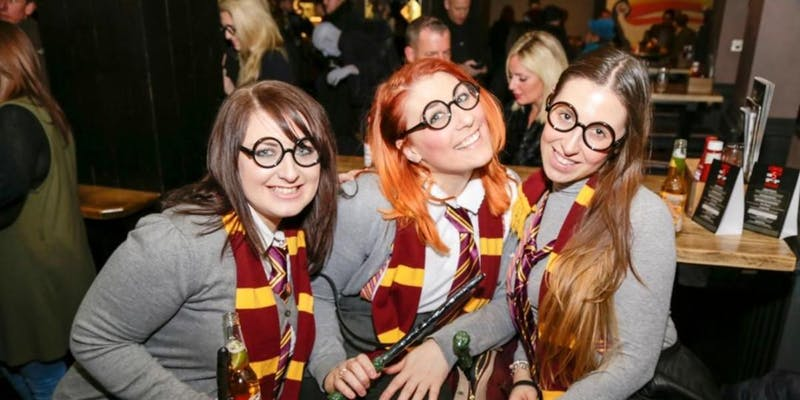 2nd Annual Wizards & Wands Bar Crawl – St Louis
Sat, Oct 12, 2019, 5:00 PM –
Sun, Oct 13, 2019, 1:00 AM CDT
Soulard Area Bars
1712 S 9th Street
St Louis, MO 63104
Price $12-$20
The Wizards and Wands Bar Crawl is coming back to St Louis Saturday October 12th! Join us as we celebrate wizardry, magic and other antics into the night!

What's included:
* A patch knit scarf (while supplies last)
* 16oz Wizards & Wands stadium cup for all you drinks
* Magical drink specials at participating bars
* No cover at participating bars
* Wizards and Wands stadium cup for your magical drinks
* A crazy party with other wizards dressed in outrageous costumes

Participating bars
Coming soon!

FAQ'S

REGISTRATION: You'll receive your patch knit scarf and 16oz color changing Wizards and Wands stadium cup. If you can't make it by 8pm have a friend pick everything up for you and they will need to have your ticket.

TICKETS: You MUST have a copy of your ticket with you or on your phone. Screenshots will not work, it must be the actual ticket. Tickets are transferable so if you're unable to attend have your friend bring in your original ticket. If you're unable to attend you can sell or give your ticket to someone. They'll need to bring the original ticket to registration.

ROUTE: You're able to go to any of the participating bars at your leisure after you register!

INTERACTIVE MAP: Find all the drink specials and bars at www.wizardswandscrawl.com/stlouis

DRINK SPECIALS: Drink specials are listed below and also available on the Facebook event page at: https://www.facebook.com/events/655747831595411/

REFUNDS: All sales are final and there are no refunds for the crawl.

ID: DO NOT FORGET YOUR ID!! It will be checked at every participating bar that you choose to go to. All participants must be 21 years old or older.

WEATHER: Event goes on rain, snow or shine! Must be 21 to attend. Event will go on rain or shine. All sales final, no refunds. Bar specials subject to change at bars discretion.

Be safe and have a great time! Please don't drink and drive. Call a cab, Lyft or Uber, or have someone who will be a designated driver. Don't miss out on the best crawl of the year! Must be 21 to participate. Event will go on rain, snow, or shine! The Wizards and Wands Bar Crawl is in no way affiliated with the Harry Potter franchise, J.K. Rowling, Warner Bros Entertainment, and/or any of its affiliates.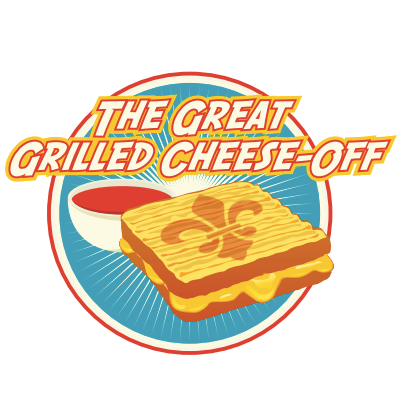 Oct 19, 2019 12:00 PM to 6:00 PM
LOCATION Dennis & Judith Jones Visitor and Education Center 5595 Grand Drive in Forest Park, St Louis, Missouri 63112
Price: $25 in advance Kids under12 no ticket required. Pay per slice.
Eight local restaurants go head-to-head for the title of "Greatest Grilled Cheese" at the second annual Great Grilled Cheese Off!
Sponsored by St. Louis Community Credit Union, the #GGCO brings together the best grilled cheese sammies to Forest Park, where YOU GET TO CHOOSE THE WINNER!
Stroll through the festival marketplace where we'll have dozens of local artists, crafters, nonprofits, and businesses setting up all kinds of booths, some with super-cheesy-theming!
TICKETS are $25, must be purchased in advance and are LIMITED.
EACH TICKET INCLUDES:
✓ 8 Grilled Cheese samples w/ Ballot
✓ Cup of Tomato Bisque Soup
✓ One Schlafly Beer or N/A beverage of choice
✓ Family Activities and GAMES, even a PETTING ZOO with a magical UNICORN named Prince provided by Arch City Adventures and Cowboy Critters Petting Farm & Pony Rides
✓ Live Music ALL DAY
✓ Artists, Local Vendors, Exhibitors
✓ Activities for ALL ABILITIES!
This festival is a celebration of STL local food culture, but it also raises awareness for organizations empowering those in our community living with a disability. Take time to get to know the importance of their work and the impact they are making each and every day!
*Kids under 12 do not require a ticket. They can pay for each piece of grilled cheese individually*
2019 GGCO Contestants —
1. Molly's in Soulard
2. Card's Nation
3. The Wolf Cafe
4. Pasta Fare
5. Yapi Mediteranian Subs and Sandwiches
6. Valenti's Delicatessen & Marketplace
7. Dog House
8. Charlie's Sprouts
Non-Profit Partners include:
Center for Hearing & Speech
Duo
Artists First St. Louis
More info: https://www.ggcostl.com/
**This is a 50 Roses Foundation event to raise awareness for partner non-profit organizations. Vendors and activities are subject to change. This is a RAIN or SHINE event.
BE THERE and SAY CHEESE!
QUESTIONS? Email greatgrillcheeseoff@gmail.com or 314-629-6911.
**TICKETS WILL SELL OUT SO PLEASE DO NOT WAIT TO PURCHASE ON SITE!**
This is an event hosted by the 50 Roses Foundation to raise awareness for our non-profit partners.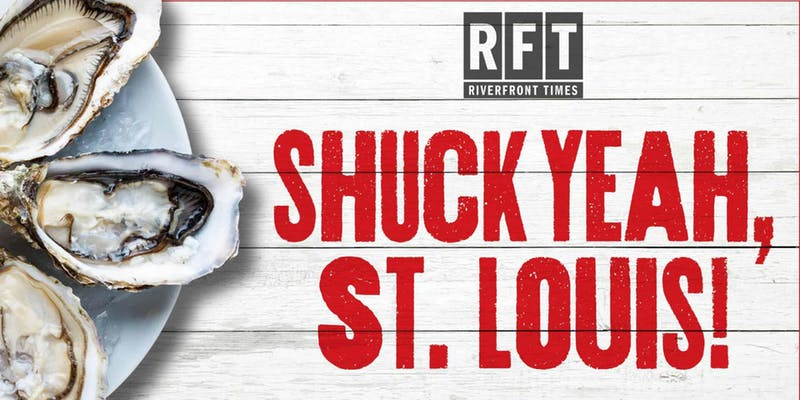 Sun, October 20, 2019
11:30 AM – 2:30 PM CDT
Mollys in Soulard
816 Geyer Avenue
St. Louis, MO 63104
Description
Celebrate your favorite briny bivalves at Riverfront Times' 2nd Annual Shuck Yeah! on Sunday, October 20th from 11:30am-2:30pm. This party on the patio will bring together oysters from both coasts for a celebration of all-things-oyster and other bites from your favorite local restaurants at Mollys in Soulard. Plus enjoy craft cocktails and beer and live music from Funky Butt Brass Band.
General Admission includes 10 oysters, unlimited food tastings from participating restaurants and craft cocktails from our sponsors. $55 at the door / $35 in advance / Limited Early Bird tickets for only $25
LIMITED VIP includes 10 oysters, unlimited food tastings from participating restaurants, open bar from sponsors, access to premium oysters in VIP-only area, bottomless champagne cocktails, valet parking and VIP entrance.$65 (available in advance only)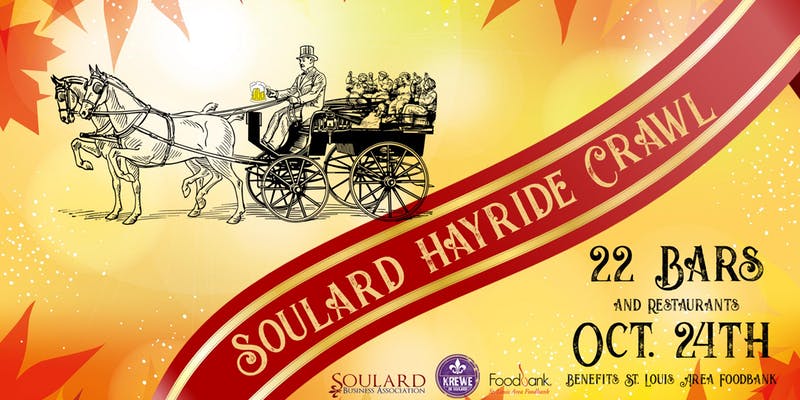 Date And Time
Thu, October 24, 2019
6:00 PM – 10:00 PM CDT
Location
Soulard
1931 S 12th St
St. Louis, MO 63104
Tickets: $15.00
The Soulard Business Association in conjunction with the Krewe De Soulard invite you to join us on Thursday, October 24th for a great tradition of Soulard, the Soulard Hayride Pub Crawl!
There will be two horse drawn hayride trailers and two tractor drawn trailers ready to take YOU on this awesome harvest crawl throughout Soulard. There will be 21 (or more) establishments, all offering drink or food specials to the participants on this crawl. Half of the proceeds after cost will be donated to The St. Louis Area Food Bank!
The hayrides will run from 6-10pm, but the crawl will continue throughout the night!
Registration will begin at Nadine's beginning at 5pm, Oct. 24th. Bring a canned good and the canned goods will be donated to St. Peter and Paul Food Pantry and the Trinity Church! Help people have good meals for the upcoming holidays!
Participating establishments are: 1860's, Molly's in Soulard, Nadines Gin Joint, Four Strings, Great Grizzly Bear, Mission Taco, Carson's, ITAP, Epic Pizza, Piece's Board Game Cafe, Hammerstone's, The Doghaus, The Wood Shack, Henry's, Duke's, Cat's Meow, The Island, Joanies Pizza, Trueman's Sports Bar, Chava's, Big Daddy's and Llywelyn's. Hayrides provided by Claddagh Carriage Company. This list may be updated with more establishments and specials as the event get's closer!
This is alos a great opportunity to bring out your Halloween costume and get spooky with it!
The routes for the hayrides around the neighborhood will also be posted – so keep your eyes peeled right here for more information coming soon!
Don't hesitate, join us for an awesome evening throughout Soulard on the crawl where we ferry you around on hayrides with one of the largest amount of participating businesses all year!!
November 2019 Event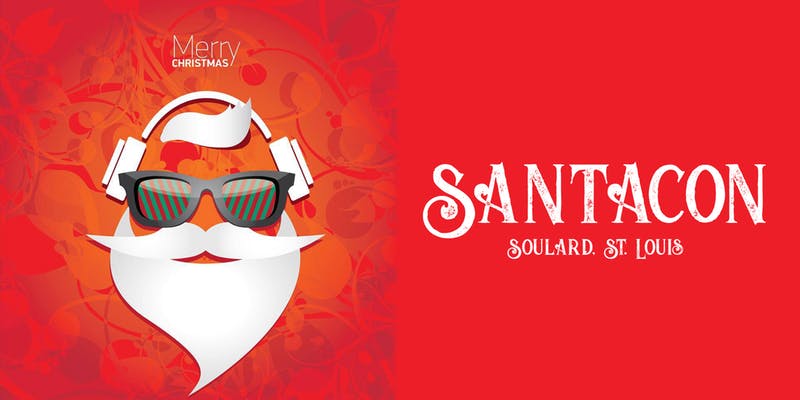 Date And Time
Sat, Nov 30, 2019, 4:00 PM –
Sun, Dec 1, 2019, 1:00 AM CST
Great Grizzly Bear
1027 Geyer Avenue
St. Louis, MO 63104
This event is Free
Ready for the greatest gift giving crawl in STL? Santas must bring an unwrapped gift for a child for entry. Gifts go to Children's Hospital!
About this Event
Ready for the greatest gift giving crawl in St. Louis?
Well, put on your Santa suit, bring a gift and come celebrate in Soulard with one of the largest Santa crawls that happens all over the world!
This is the OFFICIAL STL SantaCon crawl, find the event info here on the SantaCon website.
Here are the details:
Registration starts at 4pm at Great Grizzly Bear in Soulard, St. Louis.
Participating Santas must bring an unwrapped gift for a child for entry. The gifts will be donated to the St. Louis Children's hospital.
Participating bars are Great Grizzly Bear, Hammerstone's, Nadine's, and Molly's in Soulard. Come, bring a gift for a kid in need, get your holiday spirit out and take in holiday cheer drink specials at all of the participating bars!
This event is 21+ and is free to attend (but bring an unwrapped gift fit for a child for entry). Any other SantaCon crawl in St. Louis that is pay to attend is not an official SantaCon Crawl.
Again, this is the OFFICIAL SantaCon Crawl that has been running for 25+ years!
Here is our reference page to this crawl on the official SantaCon website.
December 2019 Events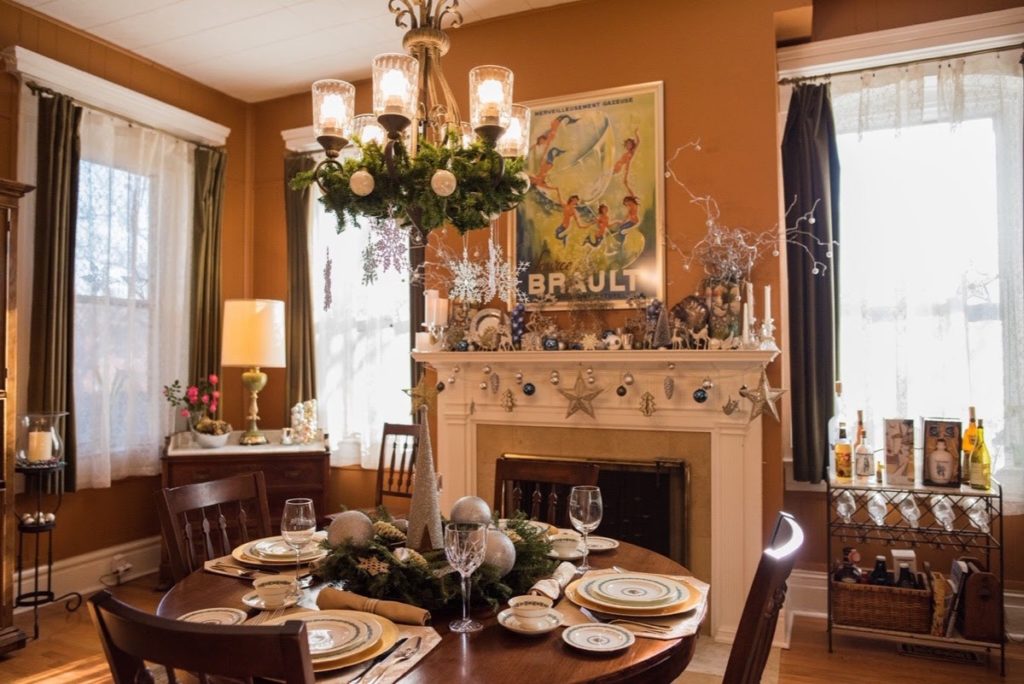 2019 Soulard Holiday Parlour Tour

Soulard Holiday Parlour Tour planning is underway (save the date: Dec 7-8)! The committee is currently talking with residents – both owners and renters – about homes to feature for 2019.

If you're interested learning more about participating in Parlour Tour, our biggest neighborhood fundraiser, please contact parlourtour@soulard.org